Baybayin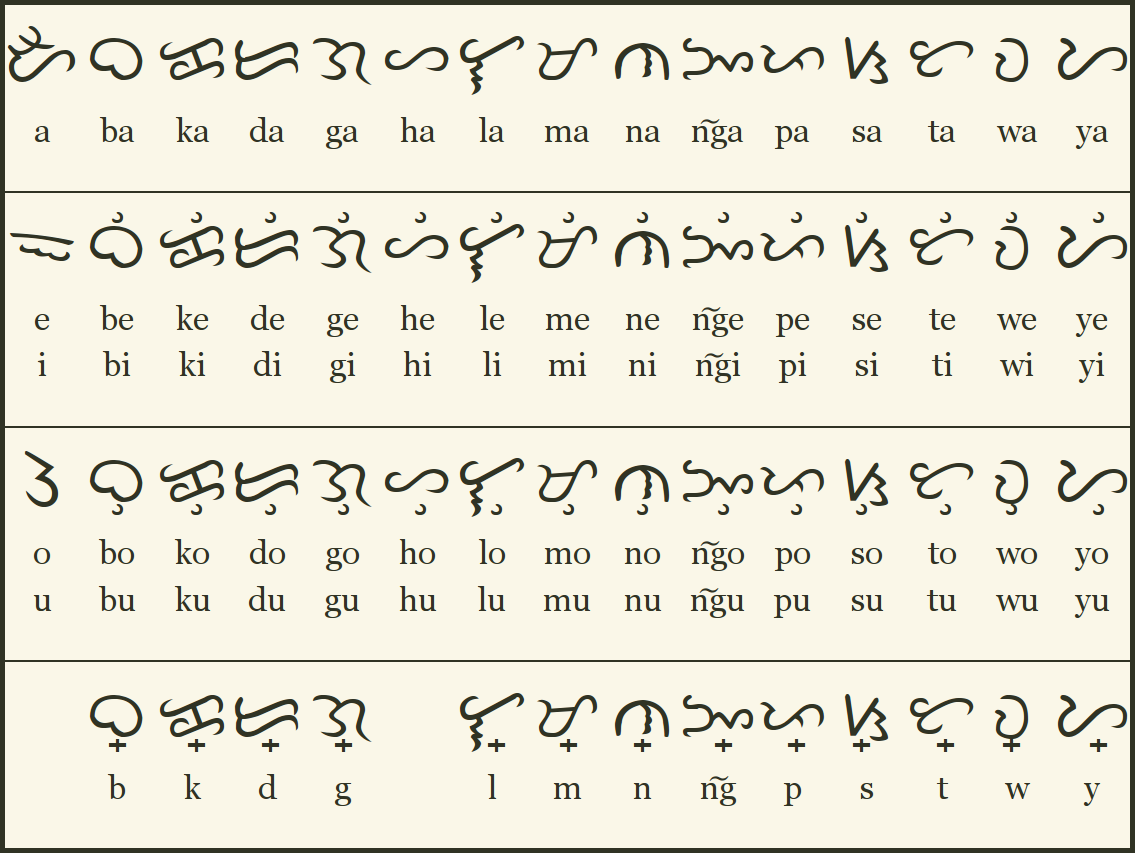 Advocating for learning and keeping our native script, Baybayin, alive.
Terminologies
Baybayin: is an umbrella term encompassing the native writing scripts of the various cultures in the Philippines. It is also called as sulat, surat, and suyat.
Variants: a baybayin writing script which branched from its original source
Style: an individual's handwriting style; can often be seen with custom fonts
Variants
These are the Unicode approved baybayin variants.
Baybayin-Mangyan

Baybayin-Buhid

Unicode range: U+1740–U+175F
Sample: ᝀᝁᝂᝃᝄᝅᝆᝇᝈᝉᝊᝋᝌᝍᝎᝏᝐᝑ

Baybayin-Hanunoó

Unicode range: U+1720–U+173F
Sample: ᜠᜡᜢᜣᜤᜥᜦᜧᜨᜩᜪᜫᜬᜭᜮᜯᜰᜱ

Baybayin-Tagalog

Unicode range: U+1700–U+171F
Sample: ᜃᜄᜅᜆᜇᜈᜉᜊᜋᜌᜎᜏᜀᜁᜂᜐᜑ

Baybayin-Tagbanwa / Baybayin-Aborlan

Unicode range: U+1760–U+177F
Sample: ᝣᝤᝥᝦᝧᝨᝩᝪᝫᝬᝮᝯᝠᝡᝢᝰ
---